Belize is a lush tropical paradise blessed with pristine sandy beaches and teeming with wildlife. The country is nestled on the Caribbean side of the Yucatan Peninsula, just south of Mexico. This hidden Central American treasure is a unique vacation spot for anyone looking for fun, relaxation, and culture. Although the Belizean people's kind and friendly nature will make you feel completely at home as a solo traveler, the best way to experience Belize is with friends and family. The spectacular experiences and once-in-a-lifetime activities accessible around the country foster the ideal environment for creating powerful new memories with loved ones.
Vacations for groups and families are never easy to plan, from booking accommodations to arranging tours and activities. With Naia Resort and Spa, group holiday planning goes from headache to hassle-free. Tucked away on a private 200+ acre reserve in Placencia, we offer a wide range of luxurious accommodations that are expertly designed and inspired by the natural beauty found around the property.
Madera, our four and a half bedroom, three bathroom beach house, is perfect for families, sleeping a maximum of 9 guests. This 2,325 square foot property sits just a few feet away from the ocean, boasting an open floor plan, fully equipped kitchen, gorgeous Belizean hardwood floors, and a private pool. The outdoor dining area makes for an inviting space to relax with the family while enjoying mouthwatering Belizean dishes set to the backdrop of the Belizean blues of the Caribbean Sea.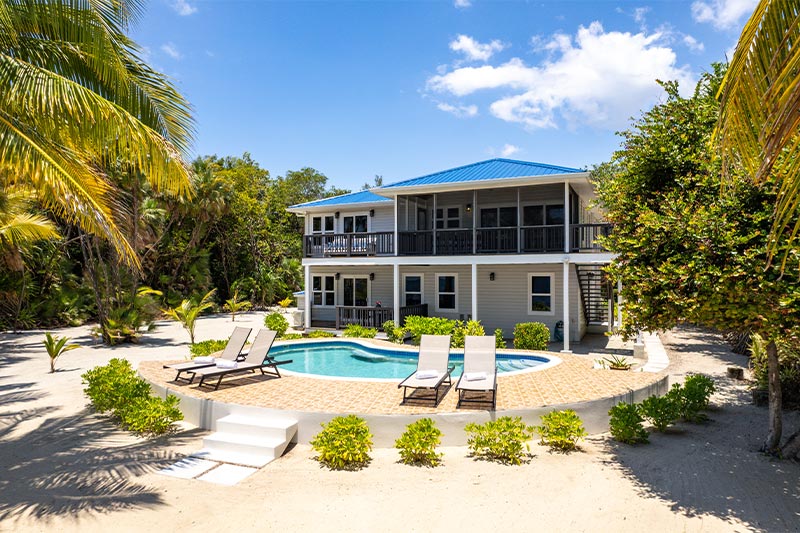 Our newest addition to our accommodation's roster is Casa Palmera. This two-story 4-bedroom beachfront property has one of the best ocean views on the peninsula. With 6,892 sq. ft of space, the Casa Palmera sleeps a maximum of 8 guests. It flaunts an open floor plan, a fully equipped kitchen, a private pool, and an expansive veranda with direct beach access making it easy to go from the house to taking a rejuvenating dip in the Caribbean Sea.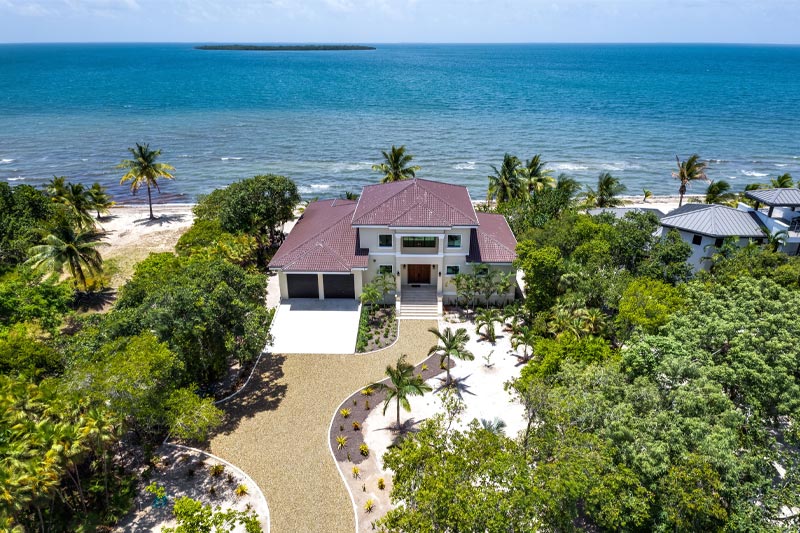 The top choice for families or groups would be our Ultimate 5-bedroom Beach House, Solvei . This upscale beach house rental can sleep a maximum of 15 guests. Solvei, like all our other accommodations, is exquisitely designed with top-notch modern amenities but with a signature laid back Caribbean flare. This carefree nature is kicked up a notch with a recreation room that has billiards, table tennis, and a crystal clear 85″ tv for movie nights. Additionally, there is a convenient elevator and a full-time concierge to attend to all your possible needs.