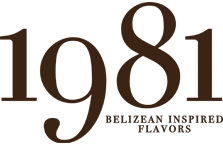 Placencia Belize Restaurant
Belizean Inspired Flavors...
Named after the year that Belize attained independence, 1981 is our signature restaurant and offers guests a modern take on fresh Belizean cuisine, with an emphasis on high quality local ingredients and creative mixology. The polished, yet relaxed, ambiance provides the perfect waterfront setting to reconnect with family and friends. Our ever-evolving seasonal menu features signature seafood dishes, as well as flavorful local meats and tasty vegetarian options.
The dining menu is complemented by an exclusive drink selection featuring a carefully curated wine list and a specialty signature cocktail menu.
Open every evening for dinner between 6pm and 9.30pm.
1981 is open to all, both guests of Naia and the public.
Contact us if you would like to make an advance reservation.