Nestled along the pristine shores of Placencia, Belize, lies a hidden gem that promises to elevate your event, conference, or wedding to unparalleled heights of luxury and sophistication. Welcome to Naia Resort and Spa, a haven of tranquility and opulence that redefines the art of hosting. With its breathtaking private beach, delectable signature onsite restaurant and beach bar, cutting-edge facilities for business meetings and conferences, and a plethora of amenities, Naia Resort and Spa is the ultimate destination for those seeking an extraordinary event experience.
Where Dreams Transform into Reality
Imagine exchanging vows with the gentle lapping of waves as your backdrop, or hosting a corporate conference in an ambiance that seamlessly blends work and relaxation. Naia is a versatile paradise that caters to a myriad of occasions. Whether you're planning an intimate wedding, a grand celebration, a productive conference, or a rejuvenating wellness retreat, this luxurious sanctuary has it all.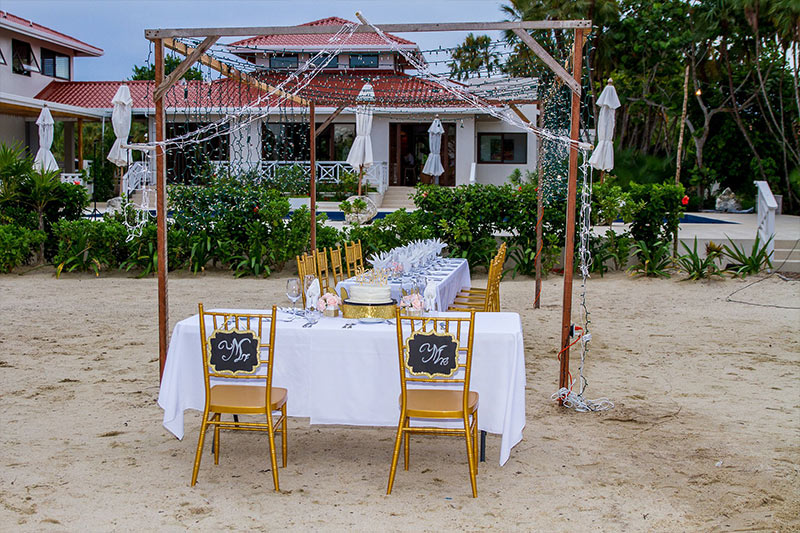 Private Beach Extravaganza
The heart and soul of Naia is its private beach, a canvas upon which your event dreams can be painted. The stunning natural beauty of the beach provides a captivating backdrop, setting the stage for unforgettable moments. From beachside weddings with the sunset as your witness to beachfront cocktail parties, the possibilities are as limitless as the horizon.
Gastronomic Delights
Indulge your senses with the culinary wonders at Naia's signature onsite restaurant, 1981and relaxing Beach Bar and Grill. Our world-class chefs craft culinary creations that are a blend of local flavors and international influences, sure to tantalize the taste buds of your guests. Imagine sipping cocktails as the sun dips below the sea, casting a golden glow on your event.
A Space for Professional Excellence
For those seeking a seamless blend of business and pleasure, Naia offers state-of-the-art facilities to host business meetings, conferences, and corporate retreats. Equipped with spacious rooms, comfortable seating, and attentive staff, our venues are designed to inspire creativity and foster productive collaboration.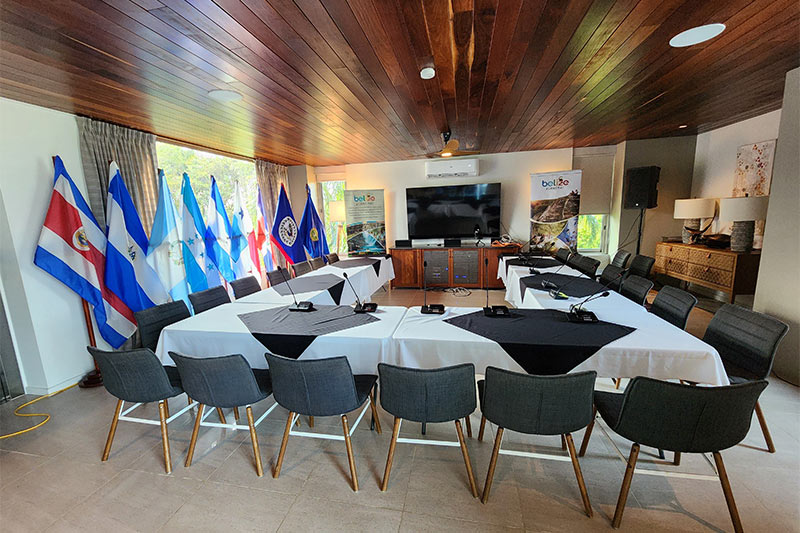 Revitalize and Rejuvenate
Naia's commitment to wellness is unwavering, making it an ideal destination for yoga retreats, wellness getaways, and personal rejuvenation. The resort boasts its own fully equipped yoga studio, where the gentle breeze creates an atmosphere of serenity, enhancing the mind-body connection. After a day of wellness activities, guests can indulge in a range of treatments at the full-service spa, ensuring relaxation and pampering beyond compare.
A Serene Oasis for Every Guest
Naia Resort and Spa offers spacious beach houses that provide the perfect haven for you and your guests. The luxurious accommodations are meticulously designed to create a sense of comfort and luxury, ensuring that every moment of your stay is filled with elegance and relaxation.
Exceptional Staff, Exquisite Service
Our well-trained staff is dedicated to turning your vision into reality. With attention to detail and a commitment to excellence, they will go above and beyond to ensure your event is flawlessly executed. From the planning stages to the final toast, Naia's team is there to ensure your event is everything you've imagined and more.
Creating Memories that Last a Lifetime
Naia Resort and Spa in Placencia, Belize, is more than a destination – it's an experience. From the glistening beaches to the impeccable service, this idyllic retreat offers the perfect setting for weddings, conferences, and events that will be cherished for a lifetime. If you're seeking a venue that embodies luxury, elegance, and the natural beauty of Belize, look no further than Naia.
Book Your Event Today
For inquiries and reservations, please visit our event page to get started. Naia Resort and Spa awaits, ready to transform your dreams into reality against the backdrop of Belize's breathtaking beauty. Your event deserves nothing less than the extraordinary – and that's exactly what Naia delivers.