Belize is well known as a country where an abundance of authentic, unprocessed adventure tours are waiting to be had. The list below (in no particular order) covers 5 of the best ones to check out if you find yourself fortunate enough to be spending some time on the beautiful sandy beaches of Naia Resort and Spa.
Mayan Sky Zipline/River Tubing
Ziplining is everywhere… and we admit, maybe even a bit of a tourism cliché. However, Mayan Sky actually makes this seemingly ubiquitous activity fresh and enjoyable. Not only are the zipline runs long, but the amazing view you get of the South Stann Creek River makes it completely worthwhile. It's very cool that after lunch, you get to tube down the same river that you were gliding right over. And this river's got character. In some parts, she's moving swiftly; other times taking it slow and easy. Enjoy the ride and look out for Kingfishers, toucans, and parrots as you cruise downstream.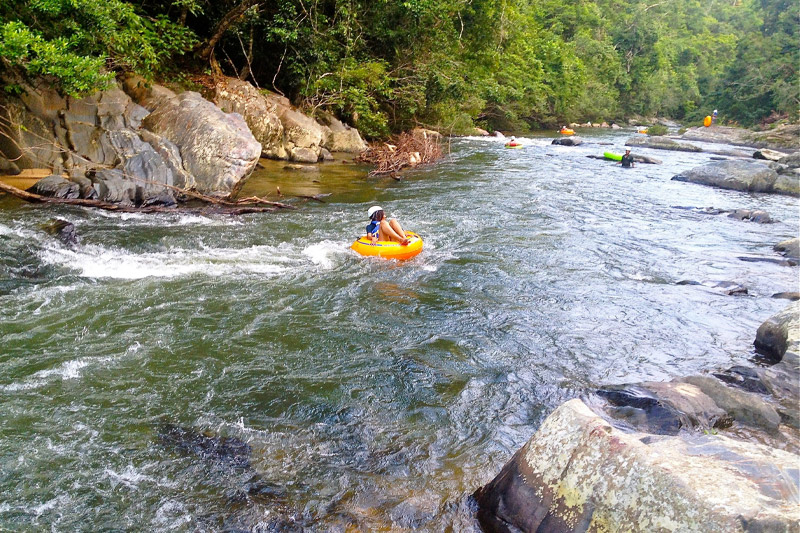 Xunantunich, Ancient Maya City
Yes, 2.5 hours to get to your destination is a long van ride, but Xunantunich is totally worth the mileage. Visitors are regularly greeted by cacophonous howler monkeys, the new full-time occupants of a once vibrant and densely populated Mayan ceremonial center. Xunantunich was one of the larger cities of the ancient Maya in Belize, and from what has been excavated, it's not hard to imagine the place in its glory days. El Castillo, the main temple, towers over the central plaza, and amazingly, is still open to visitors who wish to climb to the top and even enter certain parts of the structure. However, one of the best parts of this tour is lunch at Benny's restaurant in the neighboring village of San Jose Succotz. The corn tortillas are fresh and hard to match (though we come pretty close here at Naia!).
Snorkeling/Diving the Belize Barrier Reef
This one is pretty much a given. Belize is home to the world's second largest barrier reef, so there's no shortage of beautiful places to explore beneath the waves. Two spots stand out here in the south, though: Laughingbird Caye and The Silk Cayes. Laughingbird Caye National Park is excellent for people who don't want to go all the way out to the main barrier reef and is also perfect for kids who are just getting their fins wet. The Silk Cayes are farther away but worth it, especially if you've got a diver or two in your party. Near to the Silk Cayes is the Turtle Spot. In this area, fishermen clean their catch and have thus created an undersea menagerie comprised of nurse sharks, southern stingrays, spotted eagle rays, and a resident loggerhead turtle.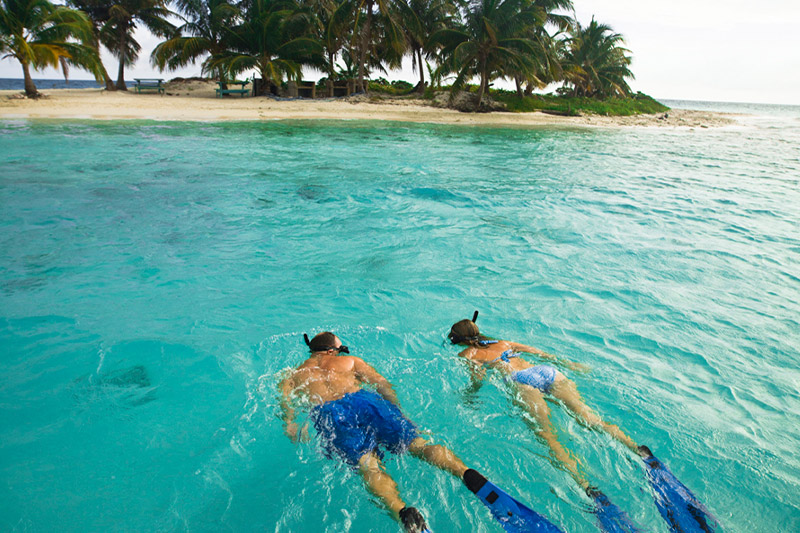 Placencia Lagoon Kayak Tour
Most people are shocked by the beauty that is a stone's throw away from Naia on the Placencia Lagoon. In terms of time spent getting to the start of a tour, this one takes the cake: less than 5 minutes! The Placencia Lagoon might very well be the most underrated attraction in the area, but this only adds to the peace and solitude found in the mangrove cathedrals that can be readily navigated by kayak. Naturalists especially will enjoy this jaunt as various animal species call the lagoon home, including green iguanas, pelicans, cormorants, anhinga, osprey, manatees, several species of Ibis and heron, and crocodiles.
Ixcacao Chocolate + Nim Li Punit
If you're looking for a feel-good tour, this one's got your number, both chemically and educationally. Mr. Juan Cho, the proprietor of Ixcacao Chocolate, not only tells you about his vision for agriculture (which he calls 'agree-culture') he shows with his own farm what true sustainability and balance look… and tastes like! If the farm tour doesn't open up your appetite, I can assure you that grinding roasted cacao beans into paste will! And that's a good thing because, in addition to the generous sampling of chocolate from his chocolate factory, Mr. Cho and his wife layout one of the finest lunches we've ever had anywhere. Come hungry, leave happy, and chocolate drunk.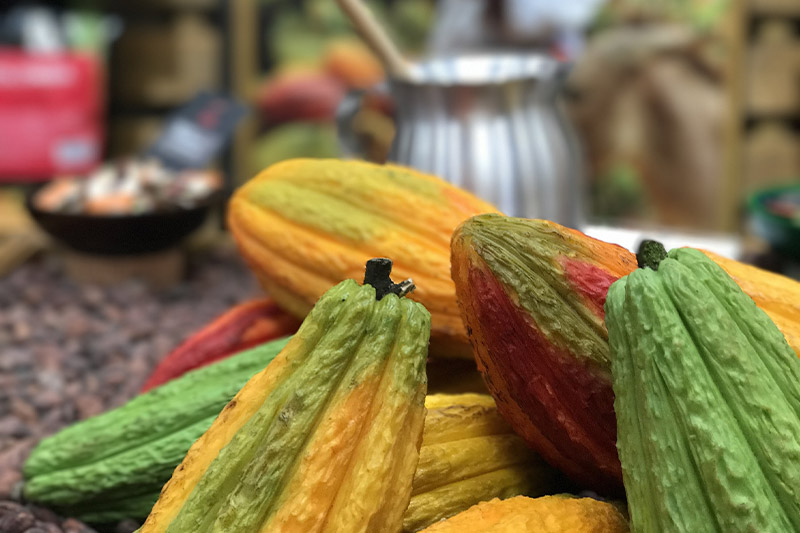 Your on-site Naia concierge is ready to book these and many other Belize adventure tours for you. All you have to do is get here and let our professional and friendly team take care of the rest.