Belize, nature's hidden gem located in Central America, is jam-packed with amazing adventures. These adventures provide one of, if not THE best, vacation experiences to be had. Each of Naia's top 10 amazing things to do in Belize is aimed at providing only the best, focusing on the finest in Belizean culture, nature, and tours.
TAKE A PEEK BELOW THE SURFACE
Belize is best known on the international circuit for its pristine waters, thanks to being bordered by the Caribbean Sea. These deep blue waters are filled with abundant marine life. Snorkeling in Belize offers glimpses of rare sea life such as manatees, hawksbill turtles, and even nurse sharks.
GO DEEPER
For a richer aquatic experience, fully submerge yourself in our unique underwater ecosystems. Scuba diving along Belize's barrier reef system is an explosion of wonder for the eyes, from the vibrant colors of the coral species to the spectacular collection of animals that make the reef their home.
GET HOOKED!
A different water-lover adventure awaits back on the surface as you ride the waves waiting for the catch of the day. Fishing in Belize is unappareled. There's not just the experience of being on the high seas and getting kissed by the Caribbean sun. Still, there's always the possibility of gaining that elusive grand slam – catching bonefish, tarpon, and permit all in one day.
THERE'S NO NEED TO BRING A PADDLE
The water-based fun isn't exclusive only to offshore activities. Spending a lazy afternoon river tubing along the South Stann Creek River is a delight the whole family can enjoy.
TREK INTO THE UNDERWORLD
The Actun Tunichil Muknal caves, located at the base of the Maya Mountains, contain 1000-year-old secrets of the Maya. These secrets are just a climb, wade, and swim away. As you explore, you will come across skeletons, ceramic pottery, and exquisite stoneware that are centuries old.
GO BACK IN TIME
For a more extensive understanding of the Maya in Belize, tours of some of our ancient Mayan Ruins are your best bet. With Naia, you can visit Nimli Punit, Lubaantun and Xunantunich. Each of these temples is unique in its own way, from the King's burial chamber at Xunantunich to the large stellae at Nimli Punit.
GET LOST IN THE RAINFOREST
The wildlife on the mainland is just as unique as those under the waves. Wildlife watching is a peaceful and relaxing experience where you can spot various birds, both native and migrant, crabs, iguanas, crocodiles, and maybe even our national flower, the Black Orchid.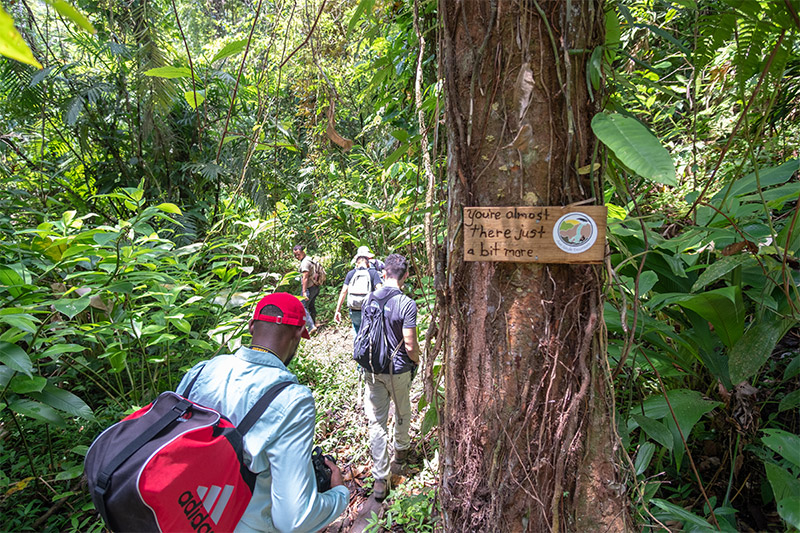 SOAR TO NEW HEIGHTS
Zipping across the treetops is often also a must-do. This seemingly simple tour gives an impressive experience, especially at Mayflower Bocawina National Park, which has the longest zipline in Belize.
CALORIES DON'T COUNT ON VACATION
For a fully immersive Belizean experience, trying the local cuisine is always the way to go. Must eats are fry jacks, ducunu, Johnny cakes, and of course, rice and beans – all conveniently found at any of Naia's onsite dining options.
SUGAR, SPICE, AND EVERYTHING NICE
There is also the Ixcacao Chocolatier and Belize Spice Farm tour. Here you can sample cardamom, vanilla, allspice, nutmeg, and black pepper, learning exactly why Belizean food is so uniquely flavorful.
The top 10 must-dos in Belize encompass a little bit of everything, combining the best of culture and nature. All these bucket list-worthy adventures are available at Naia Resort and Spa. So, book now and experience the best Belize has to offer!