2022 has been declared the year of doing. It is the year of trying new things, visiting new places, and making extra special memories with the ones you love. Without a doubt, taking a vacation in a foreign country is the perfect way to achieve all this and more. Even though planning a vacation seems like a daunting task, it is always worth it, especially in a country like Belize, where there is lots to do and even more to see.

Belize, a small country near the tip of the Yucatan Peninsula, is in one of the best geographical locations making it an ideal vacation destination. To the east, we are bordered by the Caribbean Sea, and to the north, west, and south by Mexico, Guatemala, and Honduras, respectively. This power combo provides a fantastic blend of pristine sandy white beaches and thick tropical rainforests, giving vacationers options to go snorkeling, diving and fishing, and even zip ling or river-tubing. Perhaps though, the most charming blend Belize has to offer is that of its fantastic mix of the Caribbean and Central American cultures. Our rich history and diverse culture are permeated every part of the country, from the friendly locals to the delectable and distinct cuisine.

Naia Resort and Spa, located in the coastal village of Placencia in Belize, sits on a sprawling 19 acres of lush beachfront landscapes with views as breathtaking as they are sui generis. The entire resort is built around a free-spirited nature aimed to be a retreat into relaxation, rejuvenation, and rediscovery. Our adventure tours aim to connect you with experiences that restore the mind, body, and soul. The culture tours we offer do just that, taking you on a cultural exploration that is steeped in history and ancient traditions. These tours are catered to fully immerse you in a one-of-a-kind experience made to delight all senses. With us, you can explore the ruins of Maya civilizations that are thousands of years old, learning about the past as you walk in the footsteps of a society that were master astronomers, engineers, farmers, and mathematicians. Nimli Punit, Lubaantun, and Xunantunich – each ruin with an intrinsic wonder offering glimpses at a long-forgotten way of life. But not all is forgotten, as our Chocolate tour with the Ixcacao Chocolatiers will take you on a chocolate-making expedition that incorporates ancient Maya techniques and knowledge as well as stone tools handed down through five generations.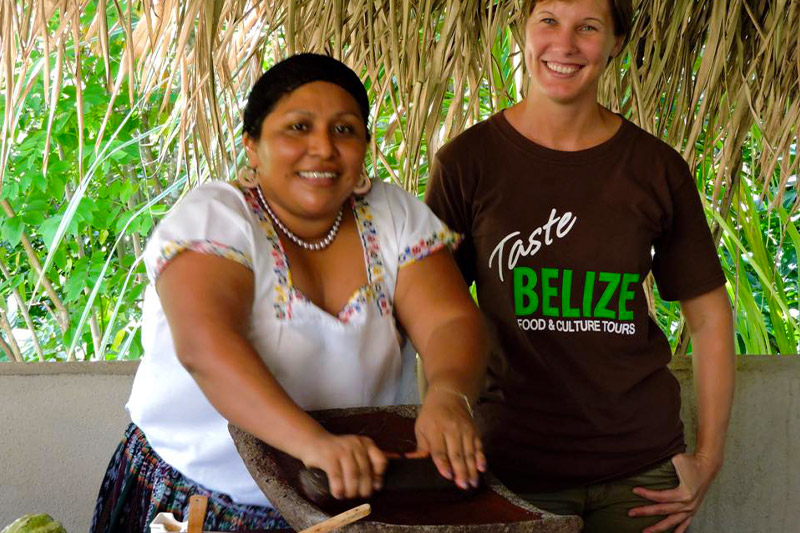 Perhaps though, the best cultural tour offered at Naia is the one that comes directly from our kitchens. Food is the ultimate cultural exploration available in Belize, not to mention it is also a great comfort for the soul. Belize's distinctive blend of Spanish, Maya, Caribbean and African cuisines can take you on a tour of the country without ever needing to leave the resort. Our seasonally curated menus burst with authentic Belizean flavor, each mouthful a cultural wonderland for your tastebuds to explore. Our restaurants all have some unique flare, like the live entertainment on Saturday nights at our Beach Bar and Grill, giving you an added touch of the Belize culture experience. For an extra dash of exquisite sophistication, be sure to check out our signature, 1981 Restaurant, set to reopen on Thursday, April 7th, featuring delectable seafood dishes and new tasty vegetarian selections.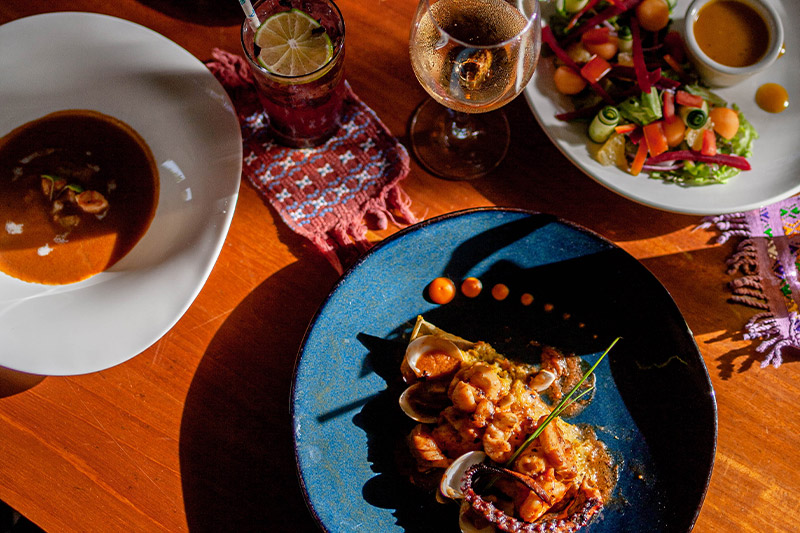 Belize is the ideal country for a 2022 vacation with amazing landscapes to traverse and an even more astonishing culture to experience. For the ultimate Belizean culture experience, book now with Naia Resort and Spa.