As the year comes to an end, it's time to start looking for the perfect destination for an end-of-year vacation. With our unique charm and captivating beauty, Naia Resort and Spa offers an unforgettable experience during the fall and winter months, all set to a tropical backdrop brimming with culture and adventure. From October's cooler temperatures to the vibrant cultural celebrations in November and festive merrymaking in December, Naia Resort and Spa is the ultimate choice for a year-end escape. Join us as we explore the enchantment of Naia and discover why it should be your top choice for an end-of-year retreat.
Adventure and Tranquil Retreats Amidst Nature's Beauty
Ah, October in Belize! It's a time when the weather is cooling down, and intermittent rains (mostly at night) bring a breath of wild freshness to the air. Outdoor activities like hiking, ziplining, river tubing and kayaking take on a newfound vibrancy.
New life is also breathed into the authentic tranquility of nature at Naia. Picture waking up to the soothing sound of gently lapping waves and being surrounded by luxuriant greenery and awe-inspiring vistas. With the acoustics of mother nature providing the rhythm and harmony, take a leisurely stroll along our expansive beaches, or spoil yourself with a rejuvenating massage. Naia offers an atmosphere of tranquility that revitalizes the spirit and transports you to a world of peace and calm, making it the perfect destination to unwind and recharge before the year ends.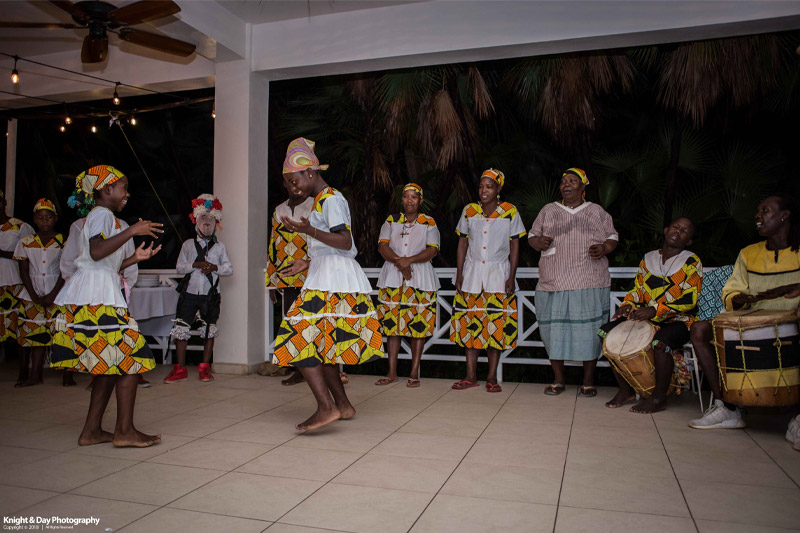 Immerse Yourself in Vibrant Cultural Festivities
As November unfolds, the entire country of Belize comes alive with vibrant cultural celebrations showcasing Belize's rich heritage. Immerse yourself in local traditions and customs as you witness colorful parades, lively music, and traditional dances. For November 19th, explore nearby Garifuna villages and delve into their captivating history and unique way of life. Celebrate their arrival in Belize by savoring their uniquely delectable dishes or witnessing their vibrant traditional drumming, dancing, and singing firsthand. This celebration of culture and history makes November 19th an extraordinary day to experience what makes Belize unique. Naia Resort and Spa, located near the beating heart of the Garifuna culture, serves as an ideal base for immersing yourself in the ethnic tapestry of Belize and creating cherished memories.
Festive Merriments in a Tropical Paradise
In December, Naia transforms into a splendid holiday haven. The magic of the holiday season in an unmatched tropical paradise is like no other. Another highlight of the holidays in Belize is the mouthwatering and distinctly Belizean dishes. Guests can savor an array of delectable dishes that bring a taste of the Caribbean to your holiday feast. And don't miss out on the uniquely Belizean take on the traditional eggnog – "rum popo" made with local rum, coconut milk, and a blend of spices. This creamy and spirited holiday drink will surely warm your heart.
As the year ends, consider the allure of a Belize end-of-year celebration at Naia. Whether you're seeking thrilling outdoor activities, cultural immersion, or a serene beachside retreat, Naia Resort and Spa has something to offer everyone.