Most of Belize's natural wealth is obvious to anyone lucky to touch down here in our beautiful corner of the globe:
Rainforests and their attendant tropical creatures are plentiful, as well as ancient Mayan temples.
Our beaches stretch out, uncrowded, inviting, especially here at Naïa Resort and Spa.
Our people beckon travelers with their warmth and authenticity.
However, our greatest natural treasure is not readily visible above the warm waves of the Caribbean Sea. The Belize Barrier Reef System is the second largest barrier reef in the world and is home to 3 stunning atolls, or self-contained barrier reef systems, that are found just outside the main Reef. For SCUBA divers, Belize's reefs are a veritable underwater Garden of Eden. Below we list five great dive sites that are accessible from Placencia and Naia Resort and Spa.
Laughingbird Caye
Laughingbird is perfect for new divers or divers who have not gotten their fins wet in a while. The wall here gently slopes down to about 60 feet and is home to lobsters, eagle rays, and the occasional Goliath grouper. The short boat ride (only 35 minutes) makes it that much more appealing. In addition to being a great dive site, Laughingbird Caye is also great for snorkelers and people who just want to hang out on the beach.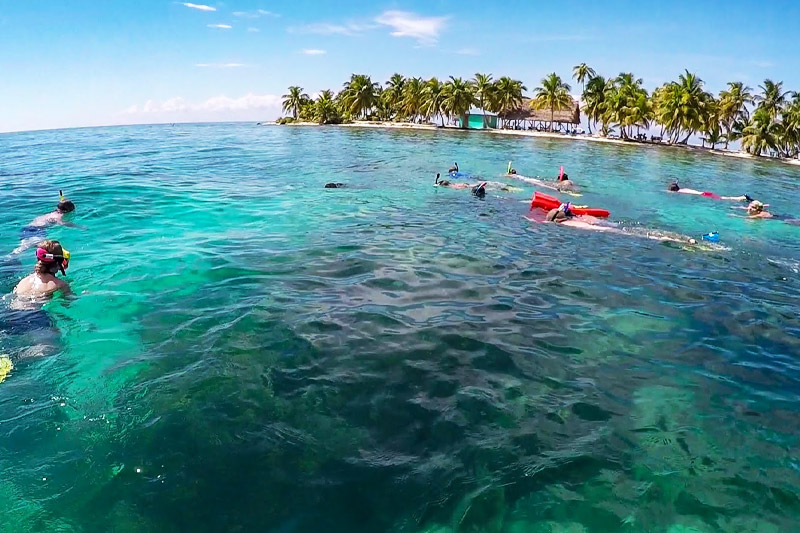 The Silk Cayes
The Silk Cayes themselves bring to mind the quintessential tiny castaway island with a single palm tree. Okay, they have more than one tree (except for the one island, which has none). The section of Reef that is just a stone's throw away from the Silk Cayes is a sheer wall and a great place to look for critters large and small. Lobsters, green moray eels, and hawksbill turtles are regularly seen here, along with nurse sharks and lionfish.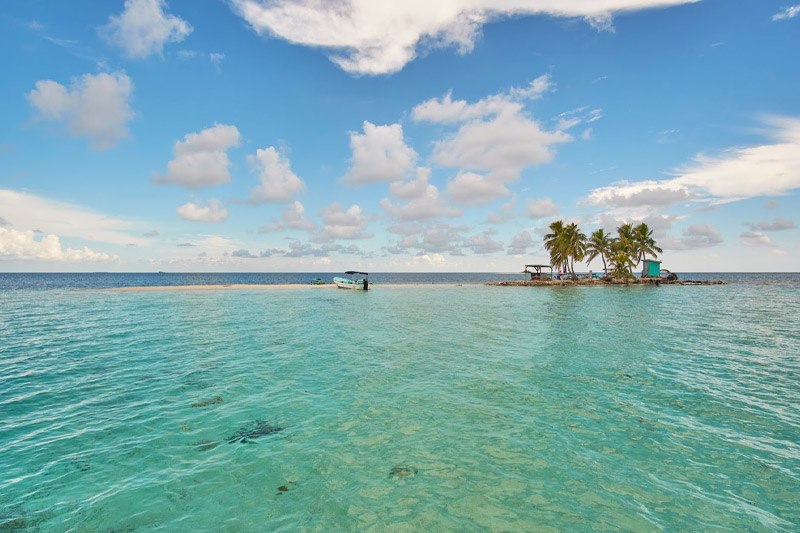 Pompion Caye
Pompion Caye, locally known as 'Pumpkin Caye,' is also on the main barrier reef and is several miles south from the Silk Cayes. Pompion is known for its stunning lettuce leaf coral formations, which form a coral garden in the area just before the wall tumbles down into the abyss. There you can look out for the larger denizens of the deep like Caribbean reef sharks.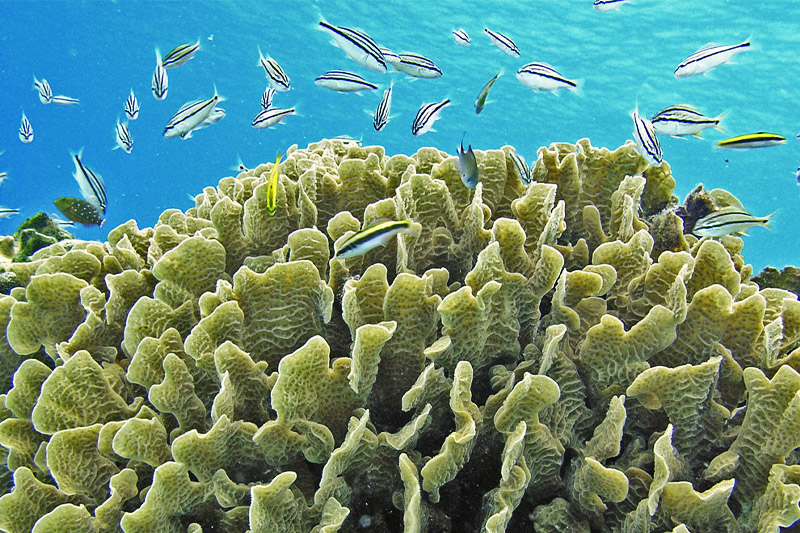 Southwater Caye
The wall between South Water Caye and the neighboring island of Caribou Caye is home to a unique wall formation. The east side of the wall is a sheer drop, just like most of the barrier reef, but there is an inner wall that drops down to 100 feet. That inner wall has a sandy bottom and is a marine life highway. Eagle rays are a common sighting there in that lovely sand chute, as well as the occasional massive loggerhead turtle.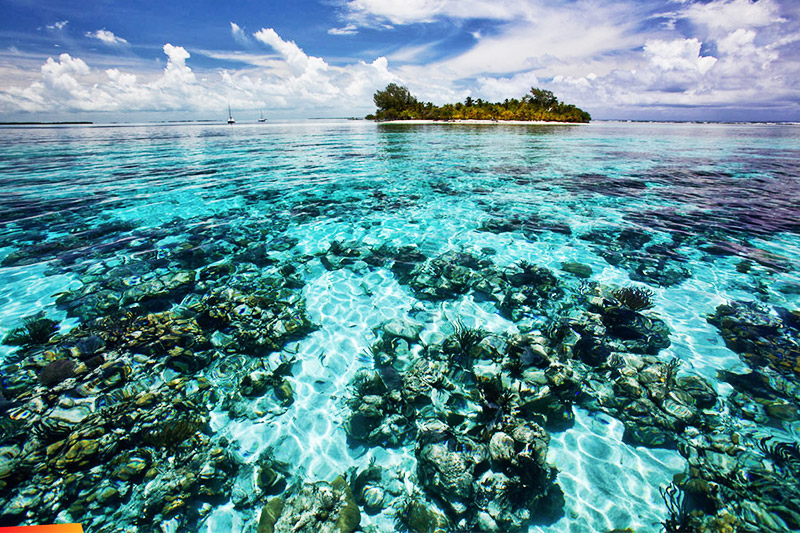 Glover's Reef Atoll
Glover's Reef is the crown jewel of the southern reef system and is truly a marvel of nature. This atoll, a self-contained reef system, sits just outside the main barrier reef that parallels the coast of Belize. Getting there isn't easy: the weather has to be calm, and even then, it's a 2-hour boat ride each way, but it is worth it! Glover's Reef is known for its complex 3D reef formations, its relatively pristine state, and the plethora of wildlife that calls it home. The site is also home to larger sharks like hammerheads and blacktip sharks and is home to the elusive white-lined toadfish, a species only found in Belize.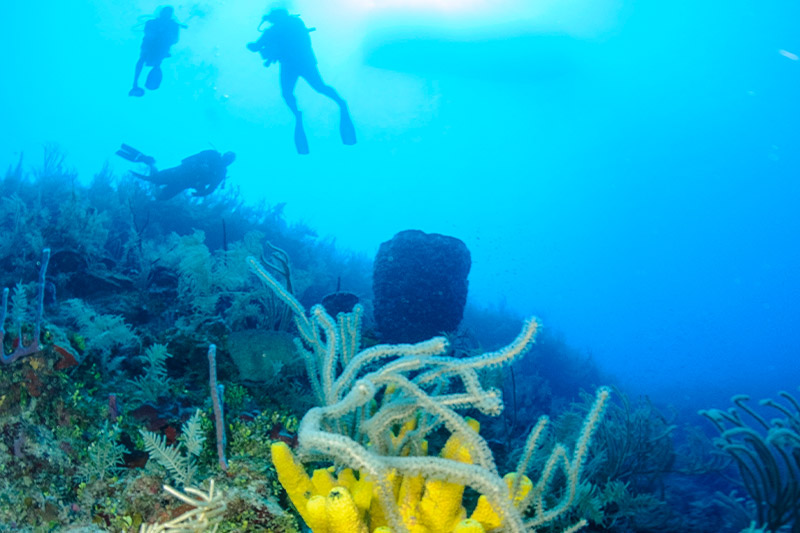 So whether you're a newbie diver or a veteran, Belize's seas are home to spectacular offerings that are sure to amaze! Our staff at Naïa stand ready to help you plan your next diving adventure.