Dead Men tell no tales…but their rum bottles do.
There is a well-known saying in Belize that the old capital (Belize City) was built on mahogany chips and rum bottles. This phrase can be taken as a reference to the primary colonial industry of extracting timber from the country's lush forests and a reference to the primary colonial pastime of quaffing whatever booze was available. However, in this case the saying is both metaphorically and literally true: dig deep enough in any older part of Belize City and you are almost guaranteed to find imported glass relics of our colonial past.
This fact was not lost on a handful of Belizeans who were drawn to the history that lay beneath our feet. One such collector, Adam Krohn, as a teenager was often present when the foundations of a new building were being dug. Amidst the dark sand and stinking mud of these construction sites he would find mostly broken glass, but there were also complete bottles that had somehow survived the movement of earth and time intact. The most common are patent medicine bottles that held things like Castor oil and a host of other cure-alls.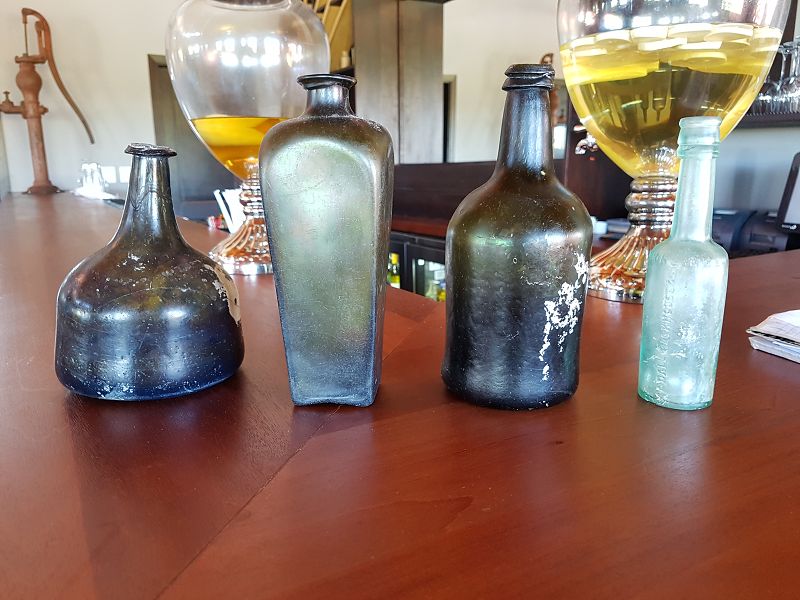 Rum and other liquor bottles are also a regular find, but not all rum bottles (or bottles in general) stack up equally under the discerning eye of a knowledgeable collector. Generally speaking, the older and better preserved the bottle, the higher its value. Rarity is also a major factor. A good example of this is what is known as a 'squat'. A squat gets its name from its semi-flattened shape, and is among the oldest type of bottle found in Belize. The oldest in Adam's collection is a squat that dates back to the early 1700s.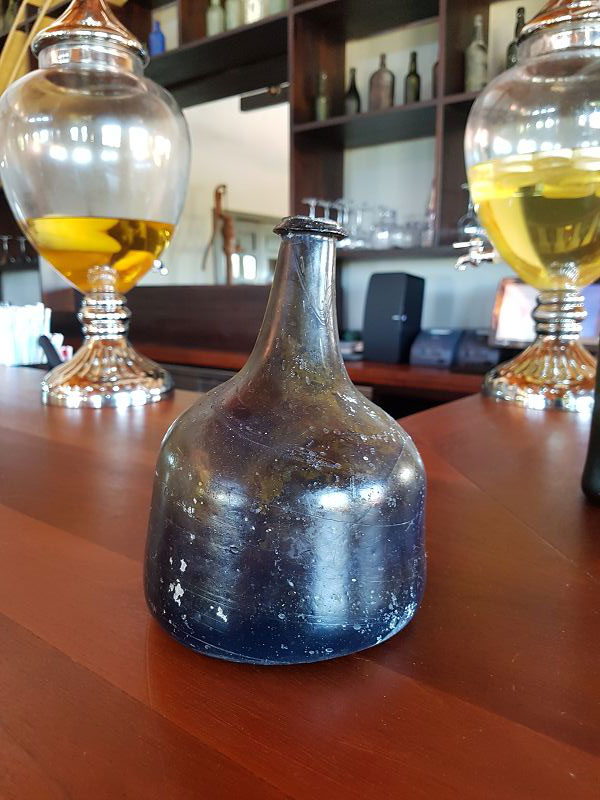 Another gem is a ceramic vessel that bears the imprint of Warren's Blacking Factory in England, a place where Charles Dickens had toiled in his youth. Could it be that this bottle passed through the young hands of this future literary giant?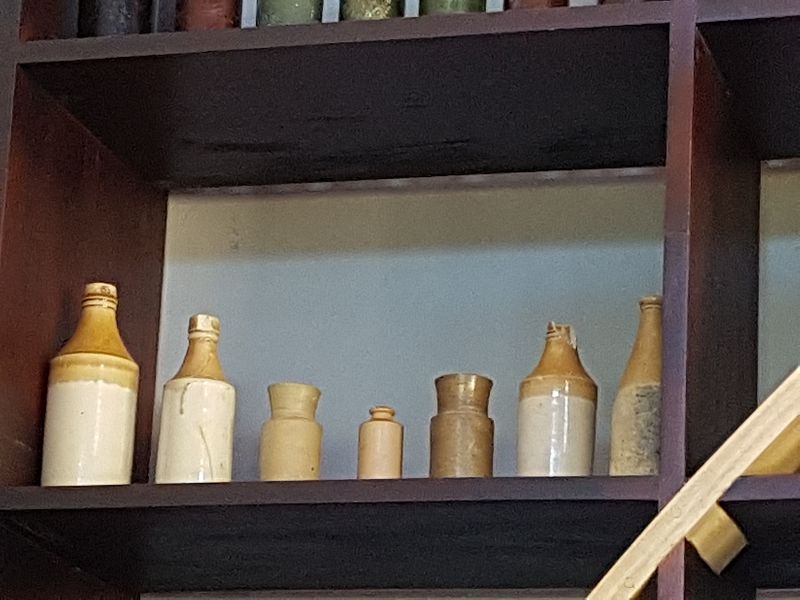 Other bottles tell the tale of a changing world of trade and commerce. A 'case gin' bottle owes its shape (and name) to the needs of effective shipping. The bottle's square shape made it possible to be efficiently placed in a case and consequently allowed for the safer shipment of larger quantities of this coveted liquor.
All of this is but one drop of rum in the cask that is Belizean history and culture. Are there ancient bottles to be found in Placencia? Old timers say the harbour has yielded its share, perhaps the most enduring remains of the peninsula's pirate past, and one of Adam's most treasured finds was discovered by accident while chopping bush in Maya Beach. All the bottles mentioned above are on display behind the bar at 1981, the signature restaurant at Naïa.