Wellness is a word that has been getting thrown around a lot recently, and many people are willing to pay big money for its promise. Wellness remedies are increasingly taking the form of new, esoteric, and (perhaps most importantly) expensive techniques and products. These fads typically miss that wellness and self-care are about the individual, and maintaining wellness is a very personal thing. That's something that Naia Resort and Spa in Belize understands.
Your private place of peace
If your notion of wellness involves sprawling out on a hammock with a good book, Naia is ready to deliver an immaculately stripped-down experience. Each of the private beach houses at Naia sits on the coast and is designed to offer you maximum privacy no matter how booked the resort is. If solitude is what you require, you can find it here. But you don't need to feel left out if your way of nurturing yourself is family. Multiple houses are available for larger groups, with the height of luxury being the five-bedroom home with its own private pool.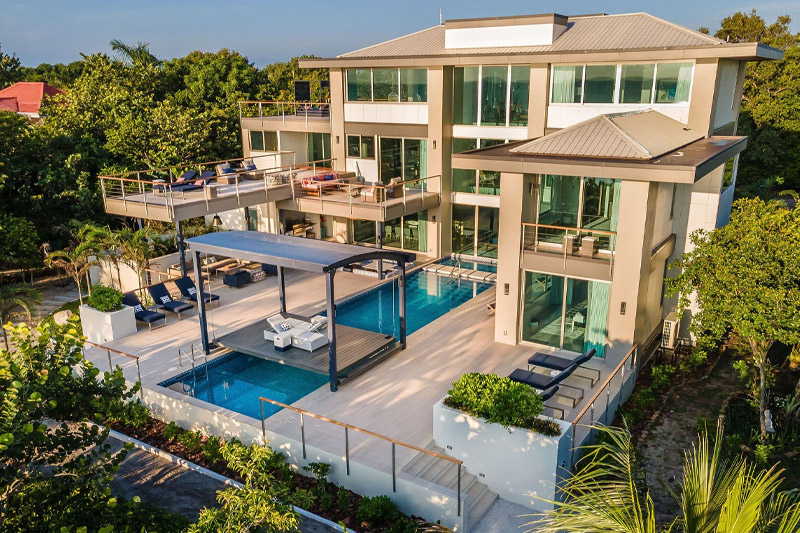 With all the tools you need to center yourself
For people who want their wellness experience to constitute more than self-guided reflection and meditation, there are some impressive outlets for you at Naia Resort and Spa. It's the only resort in Belize with a destination spa, and there's no better place to soak your muscles after a visit to the on-site gym or yoga studio. In fact, Naia couldn't be the spa it is without being where it is. Treatments at the spa emphasize the use of local botanicals and the healing properties of the local water — and the stunning view of the resort's private lagoon is healing in its own right.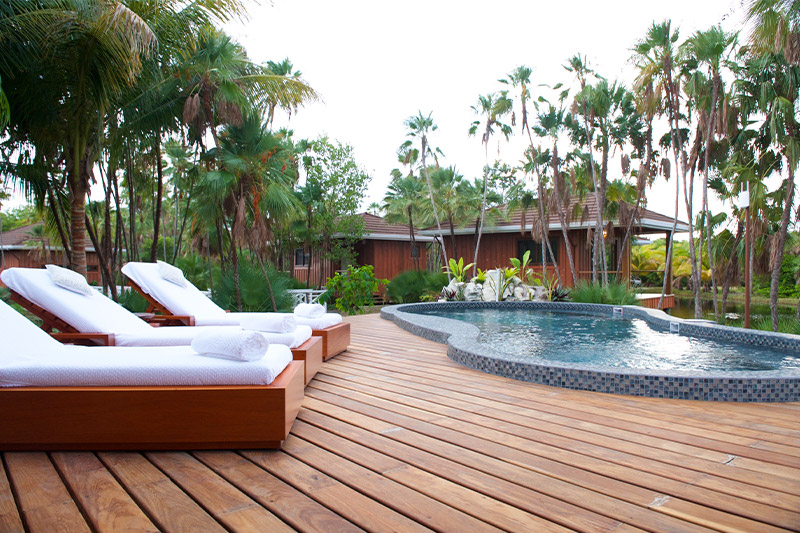 Meanwhile, the state-of-the-art yoga studio makes this the ideal place to go for a group yoga retreat. There's a range of yoga and pilates classes, so you can find something up to speed for your lifestyle — and the well-equipped gym can suit even the pickiest of gym rats. When you're done, feel free to have a smoothie and a snack at Reflections Spa Cafe overlooking the lagoon or pick up some local spa products from the front desk. Naia's products are made locally using indigenous ingredients, and they're the perfect gift to show everyone back home what they've been missing out on while you've been away.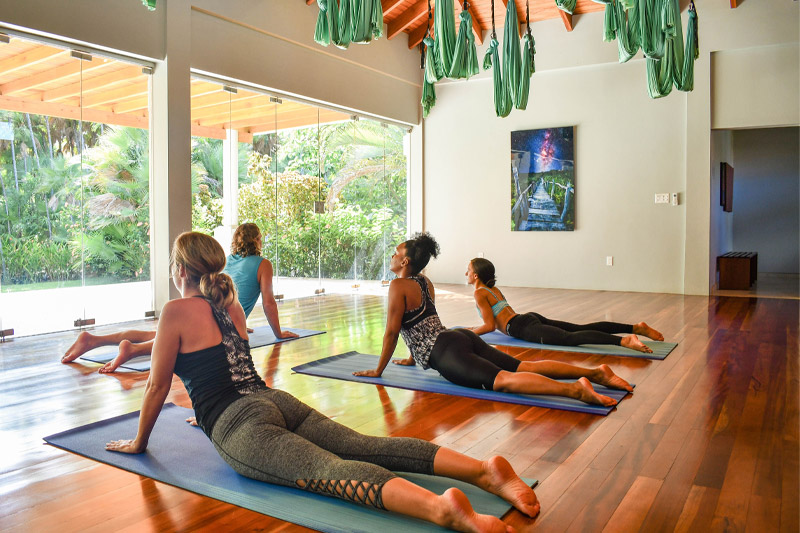 Food for mind, body, and soul
Eating well is a necessity for living well, and the menu at Naia is designed to offer delicious choices that are healthy and tailored to the needs of vegan and vegetarian diets. Whether you have a taste for sandwiches, pasta, or fajitas, the chef here is willing to get creative without having to sacrifice the dietary integrity of the menu in the process.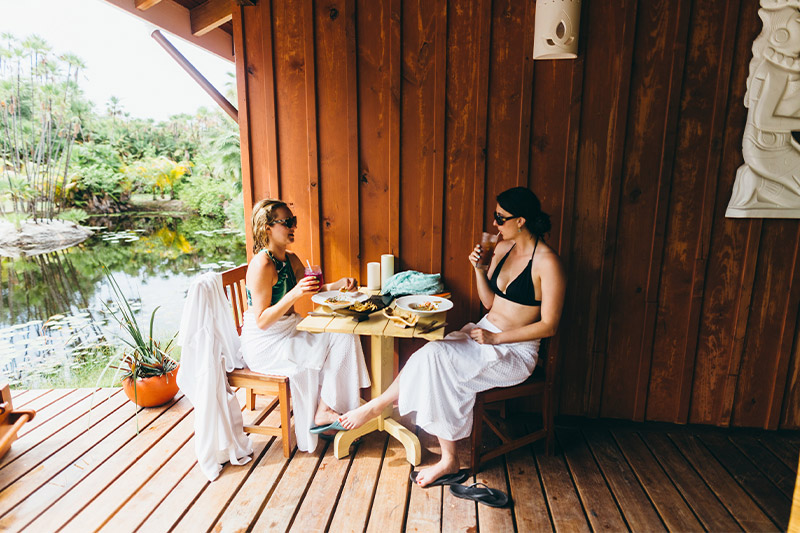 You can also always be sure that you have the culinary experience you want. There are three separate restaurants on-site, and all of them provide a distinct vibe and personality. Whether it's a snack at Reflections, a quick bite at the poolside bar, or a nice dinner out at a locally-inspired restaurant, 1981, no one needs to feel left out because of their dietary preferences.
It's hard to feel unwell in a place like Belize, but Naia does more than any other resort in the country by giving you the tools you need to make the most of your peace of mind. No matter what brings you happiness, you can find it here — and the staff will work hard to make sure you get the treatment you deserve.