Life can get crazy sometimes, with juggling a career, family, friends, and maybe even school. Sometimes you just need a break from it all but planning a vacation isn't easy for everyone, and it may just add to your already crazy life. At Naïa Resort and Spa in Belize, our all inclusive packages help to take away some of the guesswork when planning a vacation to Belize, allowing your break from the hustle and bustle of the concrete jungle to indeed be something relaxing and unforgettable.
At Naïa, all our Belize vacation packages are top tier within the tourism industry, from our Total Relaxation Honeymoon Package to our Forever Friends Girls Getaway. Booking one of our one-of-a-kind Belize vacations ensures that there's a little touch of everything that you may want, from delicious cuisines to exciting adventures and more.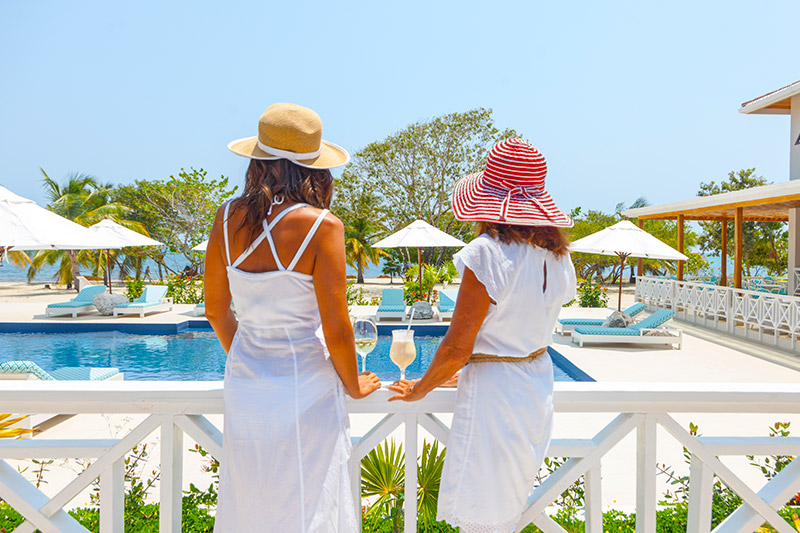 If you're someone who loves serene beachfront relaxations with a touch of adventurous explorations, why not consider our Ultimate All Inclusive Package. With this package, you get to stay in one of our modern yet tranquil beachfront houses. These houses, designed with all your needs in mind, are perfect to lounge around all day in but with the spectacular views outside of the warm rays of the sun kissing the waves of the Caribbean Sea, we are pretty sure you will want to go out on an adventure. A fantastic snorkeling tour that is in a class-of-its-own, and an all-day excursion to Monkey River, is included in this package. Both are excellent ways to get a full taste of the many flora and fauna in Belize.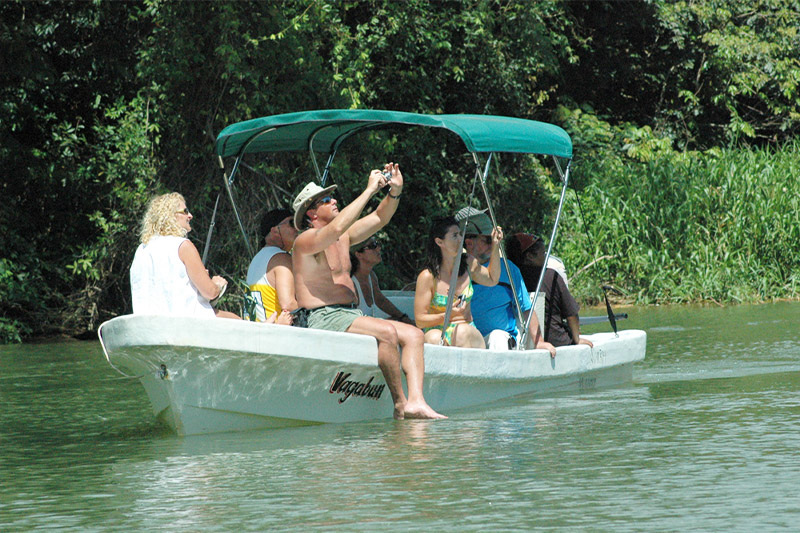 Are you looking for more adventure and less lounging? Then our Wave and Wonder Package and the Caribbean Beach and Inland Adventure Vacation Package are sure to meet your needs. Both packages have the snorkeling tour, Monkey River excursion, and extra fun guided tours such as the tour of the ancient Maya ruins of Xunantunich. Our Total Relaxation and Honeymoon Package and Forever Friends Girls Getaway are perfect ways of providing unique and intimate settings for all involved to share and create wonderfully bonding lifetime memories.
If you love to excite your taste buds with new cuisines or you are just an adventurous foodie, you will be pleased to know that booking any of Naïa's Belize vacation packages offers breakfast, lunch, and a 3-course dinner. After a full day exploring or relaxing around the resort using our complimentary amenities, it would be the perfect time to take advantage of the 3-course dinner, not to mention the included daily drinks of local rum, local beer, and local vodka. Our great selection of local foods and beverages is sure to have your taste buds singing all day.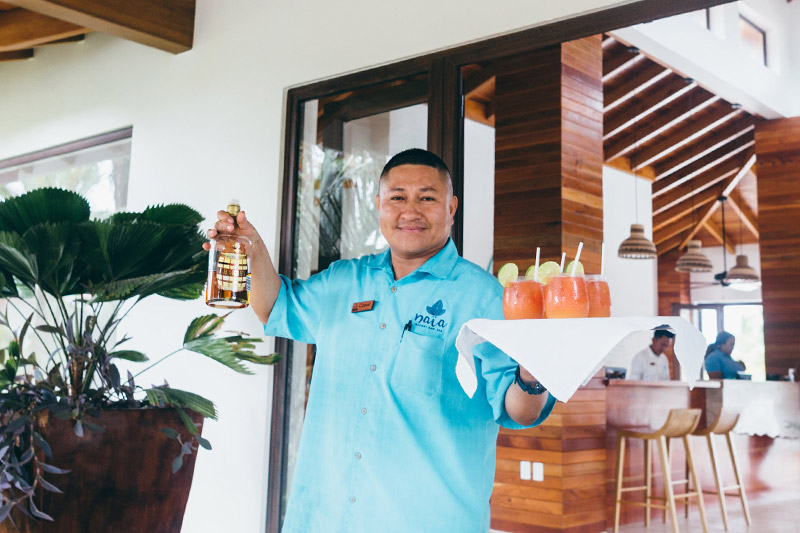 So, when you are ready to plan your unforgettable vacation, consider one of our Belize vacation packages and join us in beautiful Placencia. We know life is already a hassle, so contact us and let us help make your vacation planning a little less stressful and getting you on the road to your relaxing adventure faster.