Naia Resort and Spa is where summer dreams come true, only in Belize's heart. Nestled along the pristine shores of Placencia, our beachfront paradise offers the ideal destination for an unforgettable summer vacation. From the sun-kissed turquoise waters to the lush tropical surroundings, Naia Resort and Spa is the perfect haven for families, couples, and even singles seeking relaxation, adventure, and pure bliss.
For summer getaways, very few destinations rival the beauty and allure of Belize. With its pristine beaches, crystal-clear waters, and abundant marine life, Belize is a one-stop summer paradise. Placencia, in particular, boasts some of the most stunning beaches in the country, making it an ideal summer destination. Naia's prime location allows all our guests to immerse themselves in the natural wonders of Belize, all while indulging in the luxurious comforts of our resort.
Imagine waking up to the gentle sound of waves lapping against the shore, the warm sun kissing your skin, and the promise of a day filled with endless adventures. At Naia Resort and Spa, this dream becomes a reality. Our luxurious accommodations are designed to provide the utmost comfort while seamlessly connecting you with the outdoors. So, whether you choose an oceanfront studio beach house, spacious tree-top villa, or our secluded ultimate beach house, the outdoor elements for an idyllic summer vacation are always within reach.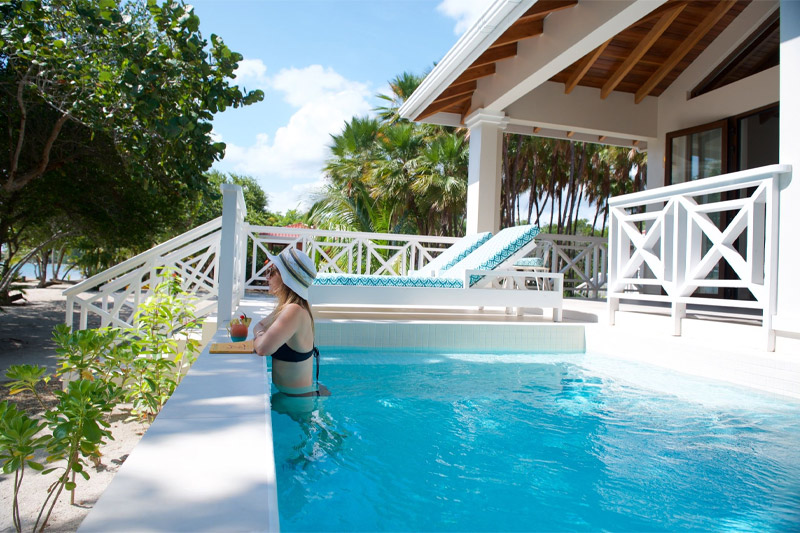 We believe in offering our guests an unforgettable experience, and that includes providing a variety of tours and activities that showcase what makes Belize unique. Whether you're looking to explore the vibrant coral reefs, embark on a thrilling snorkeling or diving excursion, or captivate yourself in Belize's rich culture and traditions, our experienced staff will help you curate the perfect itinerary to get the most out of your summer. From discovering ancient Mayan ruins to learning the art of chocolate making – the possibilities are endless.
One defining feature that sets Naia Resort and Spa apart is the laid-back atmosphere throughout our property, creating a tranquil sanctuary where guests can unwind and rejuvenate. This distinctive ambiance serves as a harmonious balance to the exhilarating and immersive tours available, offering true relaxation and adventure. Our resort is designed to provide a seamless blend of luxury and nature, where you can unwind, recharge, and reconnect with yourself and your loved ones. Lounge by our infinity pool, stroll along the sandy beaches or indulge in a soothing spa treatment – the choice is yours.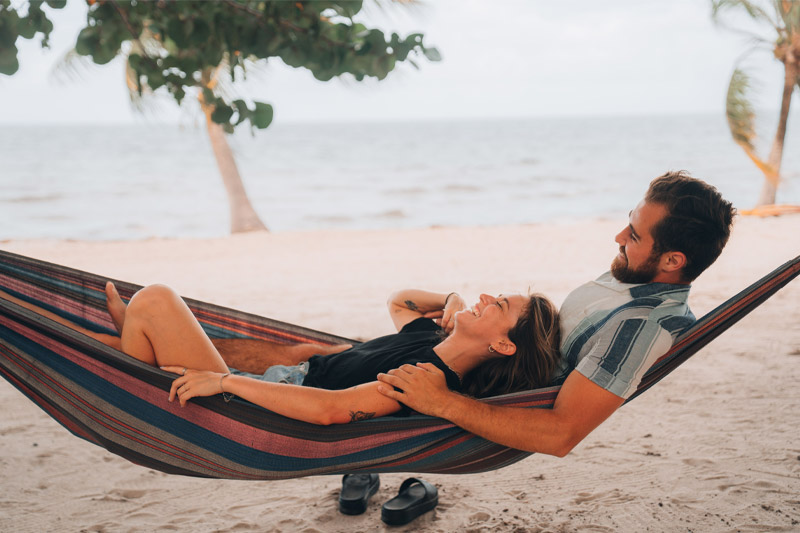 No one traveler is the same. At Naia, we understand this, catering to a diverse range of vacationers and ensuring everyone can find their own version of paradise. Families can take advantage of our spacious accommodations and engaging child-friendly activities, while couples can enjoy romantic dinners under the stars and intimate moments on the beach. Solo travelers will find a warm and welcoming environment where they can forge new connections and create lasting memories. No matter who you are or what you're seeking, Naia Resort and Spa promises an unforgettable summer escape.
As summer arrives in Belize, there's no better place to experience the perfect getaway than Naia Resort and Spa. With its sun-soaked beaches, laid-back atmosphere, and exciting adventures, every aspect of your dream summer vacation awaits you. To add some excitement to your summer, check out our Summer Beach & Adventure package offer! Whether you seek relaxation, exploration, or simply want to soak in the beauty of Belize, Naia Resort and Spa is committed to turning your summer dreams into reality. Don't miss out—reserve your stay today and embark on a journey of beachfront bliss, making this summer vacation truly unforgettable.