Welcome to paradise! Get ready to dive into the ultimate beach vacation at Naia Resort and Spa in Placencia, Belize. Nestled along the stunning Belizean coast, Naia offers an unforgettable escape for those seeking relaxation, adventure, and natural beauty. Whether you're a sun-seeker, an adventure enthusiast, or a nature lover, Naia has something to entice everyone. Let's explore the top 5 reasons why we should be your next vacation destination.
Breathtaking Beachfront Location: Located in the heart of Placencia, Naia Resort and Spa boasts a prime beachfront location. Imagine waking up to the gentle sound of waves crashing on the shore, stepping outside to feel the soft sand between your toes, and basking in the warm Caribbean sun. This serene setting provides the perfect backdrop for a blissful beach vacation, where you can unwind, soak up the sun, and enjoy the crystal-clear turquoise waters that surround Belize.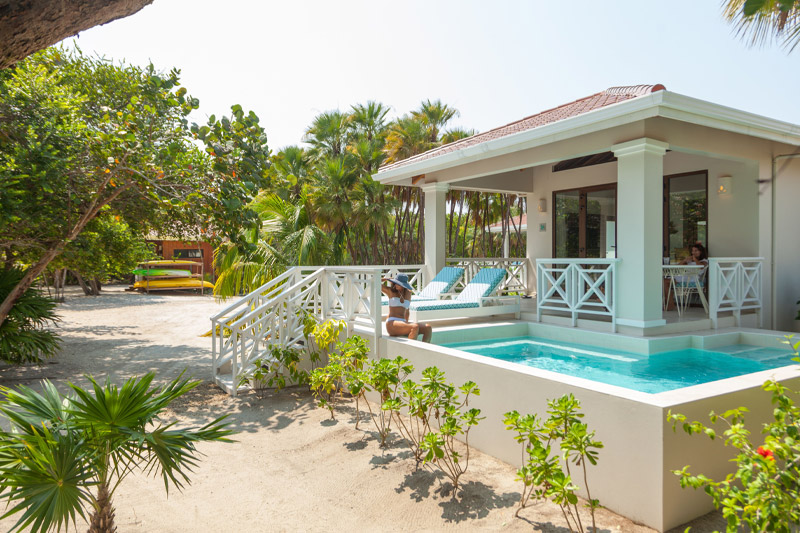 Luxurious Accommodations: Naia Resort and Spa offers a range of luxury accommodations that blend seamlessly with the natural surroundings. From spacious beach houses to stylish villas, each room is thoughtfully designed to provide comfort and tranquility. You can indulge in modern amenities like private plunge pools, outdoor showers, and breathtaking ocean views. Immerse yourself in the lap of luxury as you unwind in your own private oasis.
Spa and Wellness Retreat: For those seeking relaxation and rejuvenation, Naia Resort and Spa offers an exquisite spa and wellness retreat. Escape to the tranquil Spa at Naia and pamper yourself with a variety of rejuvenating treatments inspired by ancient Mayan traditions, incorporating natural and locally sourced Belizean ingredients. From soothing massages to invigorating body scrubs, the spa's skilled therapists will ensure you leave feeling refreshed and renewed. Embrace a holistic approach to wellness by participating in yoga classes or exploring the resort's lush gardens and nature trails.
Adventure Awaits: Naia Resort and Spa is the perfect gateway to thrilling adventures in Belize. Embark on an unforgettable snorkeling or diving excursion to explore the breathtaking Belize Barrier Reef, a UNESCO World Heritage Site. Swim alongside vibrant coral reefs and encounter diverse marine life, including colorful tropical fish, turtles, and even nurse sharks. You can also go kayaking through mangrove forests, embark on a jungle trek, or visit ancient Maya ruins nearby. The opportunities for adventure are endless!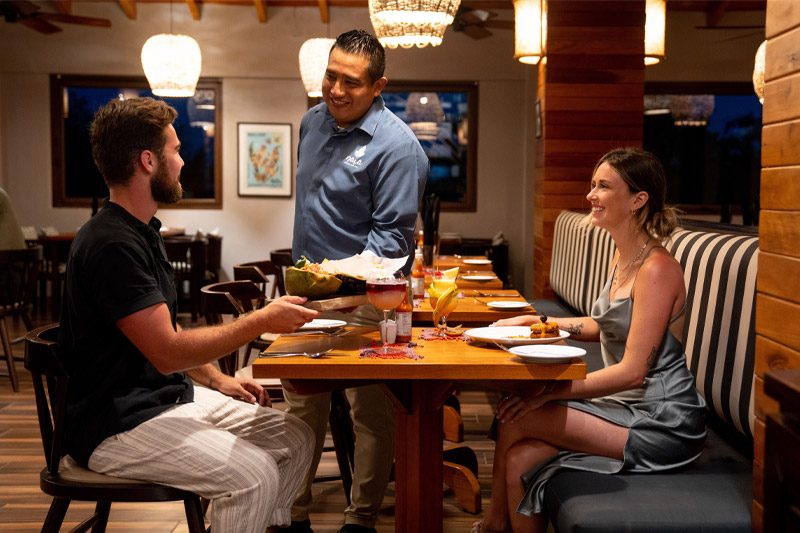 Culinary Delights: Indulge your taste buds in a culinary journey at Naia Resort and Spa. The resort features a variety of dining options, including beachfront restaurants and intimate cafes. Savor the fresh flavors of Belize as you sample local seafood delicacies, tropical fruits, and traditional dishes prepared with a modern twist. We also cater to our vegetarian guests with a diverse selection of flavorful and creative plant-based options. From fresh salads and hearty grain bowls to coconut curry with tofu and vegetable-packed empanadas, we ensure that all our guests have a memorable and satisfying dining experience. Our emphasis on farm-to-table ingredients and a fusion of international flavors will surely delight even the most discerning palate.
Naia Resort and Spa in Placencia, offers an idyllic Belize beach vacation experience that combines natural beauty, luxury accommodations, wellness retreats, thrilling adventures, and delectable culinary experiences. Whether you seek relaxation, exploration, or a combination of both, Naia Resort and Spa has it all. So, come soak up the sun, and embark on an unforgettable journey to this Belizean paradise. Your dream beach vacation awaits at Naia Resort and Spa.