For most visitors to southern Belize the word "history" is synonymous with the thousand-year-old cities of the ancient Maya. But in the charming village of Placencia there is a historical monument that while hardly ancient, continues to fascinate with every footstep.
1. The Placencia sidewalk started as a personal walkway for a high maintenance bishop! Okay. Maybe Bishop Dunn was a sweet and humble chap but his feet were far more tender than those of the local barefoot fishermen. So, he requested that a concrete walkway be constructed from his house to the nearby Anglican church and school. Little did he know that this need for comfort would be the beginning of the village's first economically vital "road" and later a reason for girls to don heels and wedges for the otherwise arduous trek to the club.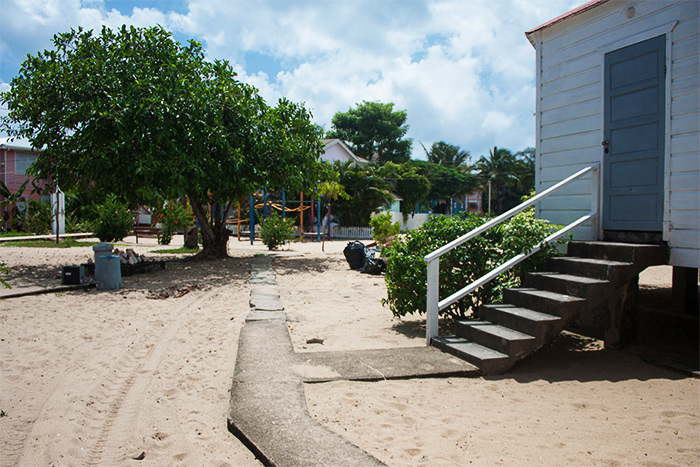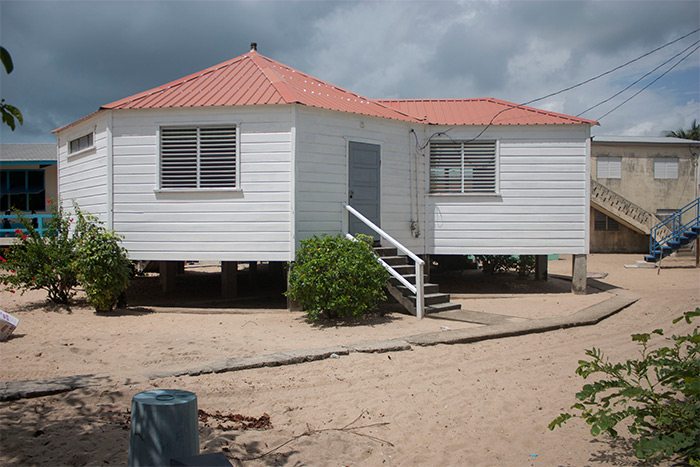 2. It took a village to build the sidewalk. Recognizing the multi-functionality of a flat hard surface in the sandy beach village, local fishermen built a short pavement in front by the harbor in 1947 allowing their fresh catch to be wheelbarrowed onto shore. In the late 1970s the village council commenced the grand feat of an extension project that even saw families and children chipping in their masonry skills in the cooler parts of the day (No kids were harmed. In fact, they were treated with Kool-Aid and cookies). When the project was finally completed, it spanned 5,000 feet of which the final northern end was completed by a group of visiting volunteers.
3. Conch shells anchored the foundation. It was no ordinary concrete that set the base for this pride and joy of Placencia. The mix consisted of cement, broken dead coral pieces, beach sand and get this — an estimated 30,000 conch shells! Next time you take a stroll, if you look carefully near the sand you may be able to catch a glimpse of a weathered pink shell.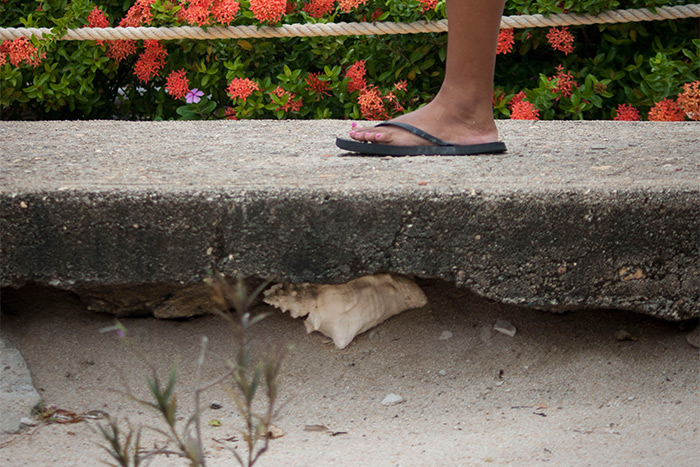 4. Placencia's Sidewalk was the village's only road until 1984. Without a road connecting to the Southern Highway, Placencia was only accessible by sea prior to 1984. Until then the sidewalk assisted villagers with transporting and delivering essential mainland goods gathered from boats. An urban legend eventually crept into every piece of Placencia travel literature as fact calling the sidewalk the "Guinness Record Holder of the Narrowest Main Street in the World." The legend lives on.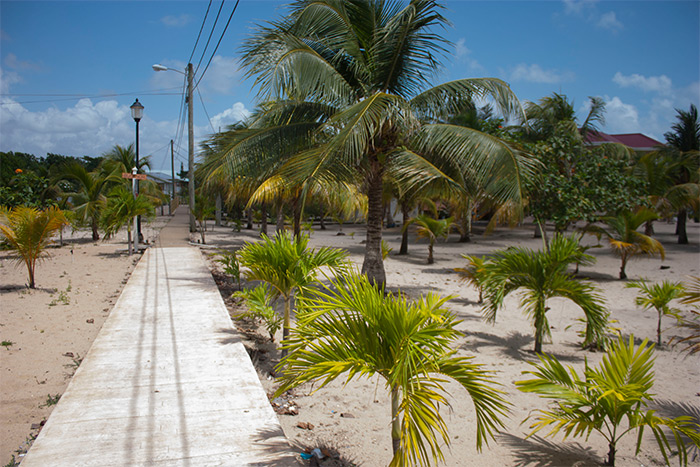 5. The sidewalk once suffered major hurricane damage. In 2001 Category Three Hurricane Iris ravaged the Placencia Peninsula including its cherished sidewalk. However, as is characteristic of the Placencia community when disaster strikes, an ambitious fundraising initiative was launched that successfully restored the former main artery of the village.
6. Today's Placencia sidewalk is wider than the original. Hard to believe, right? In fact, before the sidewalk's two renovations, it was infamously known by villagers as the "Jealous Man Road." Today a man can finally walk comfortably beside his lady if he chooses and no longer has to feel like a creepy bodyguard behind her. Be prepared, however, for incoming pedestrian and random pet traffic that can disrupt a romantic promenade.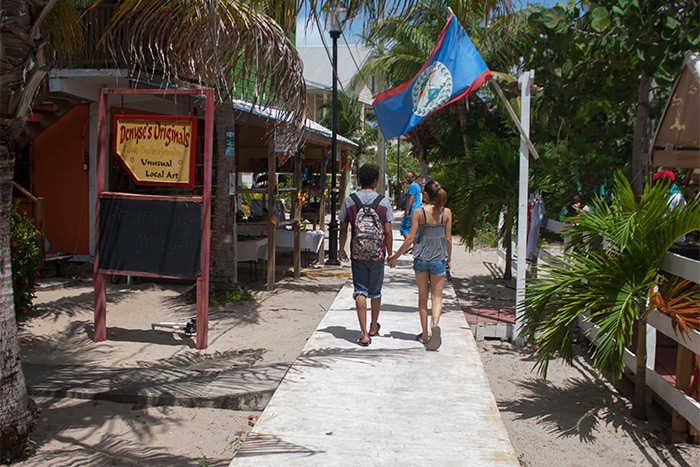 7. No riding is allowed on the sidewalk. If you're hoping to avoid a stink eye that could kill, you better not ride your bicycle or golf cart on the sidewalk. It's the ultimate sign of disrespect in Placencia Village. Breaking the long-held rule can now smack you a fine of BZ$100.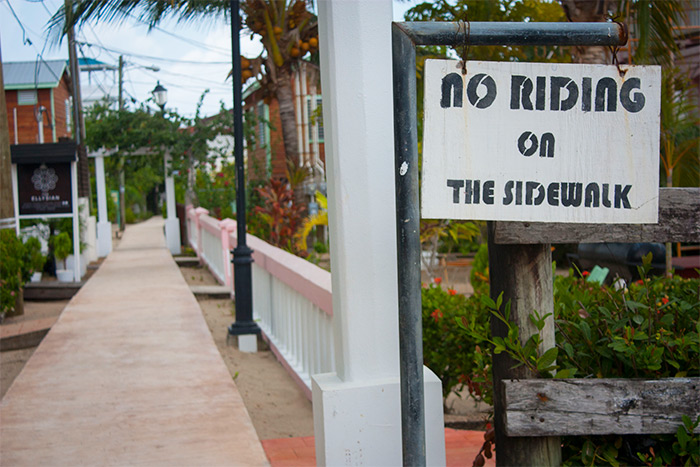 8. Miss the sidewalk, miss a lot more! As tiny as Placencia Village is, some people don't stray too far from their perimeter. For this reason, if you miss a saunter up or down the sidewalk you might never meet some of our more interesting village characters. You'll also miss some incredible restaurants, bars, gift shops and independent craftsmen and jewelers. Our advice? Start from the harbor at the Placencia Municipal Pier and make your way north. You'll find serene and picturesque beach views along with some of the original untouched concrete tributaries that were left out of subsequent restoration efforts. Intersecting pathways conveniently provide access back to the main road.